The
Trix Amulet
is the best hybrid amulet currently in game. It sports massive accuracy and strength bonuses for all combat styles, and is an important upgrade to pick up during your time in DreamScape.
To make the Trix Amulet you need to select the upgrade option on one of the Nax Amulet, Yix Amulet or Tam Amulet while having all three in your inventory. After upgrading, the Trix Amulet becomes untradeable and you will be unable to revert the upgrade, so make sure you're ready to give up the cost of the amulets before making the upgrade.
The Trix Amulet can later be upgraded to a Trix Amulet (i) using a Trix Orb. The Trix Orb is an untradeable item only obtained by donating or as a drop from Necromancers. The Trix Amulet (i) has all the same stats as the Trix Amulet and it also banks your items!
---
Combat Stats
| Class | Slot |
| --- | --- |
| Unknown edit | |

Bonus
Attack
Defence
Stab
+250
+0
Slash
+250
+0
Crush
+250
+0
Magic
+250
+0
Range
+250
+0
Special bonuses
Melee
+250
Ranged
+250
Magic
+25%
Prayer
+0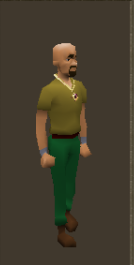 Community content is available under
CC-BY-SA
unless otherwise noted.