Mining

Mining;
 is a skill that allows players to obtain ores and gems from rocks. With ores, a player can then either smelt bars and make equipment using the Smithing skill or sell them for profit. On original XP mode, this skill is quite easy, the experience goes fast. So mining isn't a hard skill to obtain 99 in Dreamscape.
Training

To begin 
Mining
, go to your magic spell book and click on the 
Skill Teleport
. Head over to where it says Mining & Smithing, and choose Mining. As you travel to this place, you arrive in a dug up hole, where there are numerous types of Rocks/Ore.
To begin you will need an Iron pickaxe, which can be purchased at ::home from Sarahs General. Head back to the Mining Teleport, and begin by picking at Copper rocks. 
Tools

Experience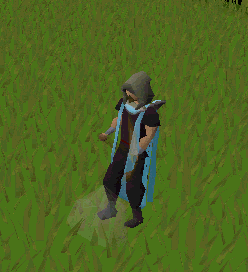 Skills
Gathering

 Woodcutting •  Mining •  Fishing •  Hunter •  Farming

Support

Artisan

 Firemaking •  Fletching •  Cooking •  Smithing •  Runecrafting •  Crafting •  Herblore

Combat

 Attack •  Strength •  Hitpoints •  Defence •  Magic •  Ranged •  Prayer •  Summoning •  Dungeoneering
Community content is available under
CC-BY-SA
unless otherwise noted.