Fletching

Fletching; involves the making of bows and arrows. The products of this skill are primarily used in the Ranged skill. It also provides materials with relatively high alchemy prices, so its products are often used to train Magic as well.
For fletching, you only need a knife (can be bought in the general shop at home) and logs.
At higher Fletching levels, the skill can be trained without losing any coins, although a decent amount of working capital is very useful.
Training

To begin 
Fletching
, go to your magic spell book and click on the 
More
Skilling Teleport
. Head over to where it says Fletching & Thieving, and choose Fletching. As you travel, you will be arrive at a variety of trees, infront of a church's yard. Trade the 
Fletcher
, and purchase a 
Knife
, and many 
Logs
.
Link the Knife, with the Log. Choose Arrow Shafts, Shortbow or a Longbow.
Experience

Making Unstrung Bows (Normal Account)

Bow/Shafts

Type

XP

Level

Arrow Shaft
800 XP
1
Shortbow(u)
800 XP
5
Wooden stock
960 XP
9
Longbow(u)
1,600 XP
10
Oak Shortbow(u)
2,640 XP
20
Oak Stock
2,560 XP
24
Oak Longbow(u)
4,000 XP
25
Willow Shortbow(u)
5,328 XP
35
Willow Stock
3,520 XP
39
Willow Longbow(u)
6,640 XP
40
Maple Shortbow(u)
8,000 XP
50
Maple Stock
5,120 XP
54
Maple Longbow(u)
9,328 XP
55
Yew Shortbow(u)
10,080 XP
65
Yew Stock
8,000 XP
69
Yew Longbow(u)
12,000 XP
70
Magic Shortbox(u)
13,320 XP
80
Magic Longbow(u)
14,640 XP
85
Making Unstrung Bows (Hardcore / Ironman)

Bow/Shafts

Type

​​XP

Level

Arrow Shaft
80 XP
1
Shortbow(u)
80 XP
5
Wooden stock
80 XP
9
Longbow(u)
160 XP
10
Oak Shortbow(u)
260 XP
20
Oak Stock
240 XP
24
Oak Longbow(u)
400 XP
25
Willow Shortbow(u)
520 XP
35
Willow Stock
340 XP
39
Willow Longbow(u)
660 XP
40
Maple Shortbow(u)
800 XP
50
Maple Stock
510 XP
54
Maple Longbow(u)
932 XP
55
Yew Shortbow(u)
1,080 XP
65
Yew Stock
800 XP
69
Yew Longbow(u)
1,200 XP
70
Magic Shortbox(u)
1,320 XP
80
Magic Longbow(u)
1,460 XP
85
Adding Bow String (Normal Account)

Strung Bow

Type

XP

Level

Shortbow
800 XP
5

Longbow
1,600 XP
10

Oak Shortbow
2,640 XP
20

Oak Longbow
4,000xp
25

Willow Shortbow
5,328 XP
35

Willow Longbow
6,640 XP
40

Maple Shortbow
8,000 XP
50

Maple Longbow
9,328 XP
55

Yew Shortbow
10,800 XP
65

Yew Longbow
12,000 XP
70

Magic Shortbow
13,320 XP
80

Magic Longbow
14,640 XP
85
Adding Bow String (Hardcore / Ironman)

Strung Bow

Type

XP

Level

Shortbow
80 XP
5

Longbow
160 XP
10

Oak Shortbow
260 XP
20

Oak Longbow
400 XP
25

Willow Shortbow
520 XP
35

Willow Longbow
660 XP
40

Maple Shortbow
800 XP
50

Maple Longbow
920 XP
55

Yew Shortbow
1080 XP
65

Yew Longbow
1200 XP
70

Magic Shortbow
1320 XP
80

Magic Longbow
1460 XP
85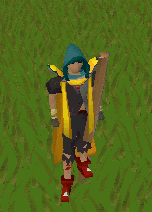 Skills
Gathering

 Woodcutting •  Mining •  Fishing •  Hunter •  Farming

Support

Artisan

 Firemaking •  Fletching •  Cooking •  Smithing •  Runecrafting •  Crafting •  Herblore

Combat

 Attack •  Strength •  Hitpoints •  Defence •  Magic •  Ranged •  Prayer •  Summoning •  Dungeoneering