Crafting

Crafting 
is an artisan skill, meaning it is trained by creating objects. To train crafting, cutting gems is the most effective method of gaining experience.
All gems except the uncut onyx can be purchased from the crafter. He is located at skilling teleports -> Crafting and Hunter -> Crafting. Each gem costs 1 DS Coin each. Refer to the tables below for required levels and experience given per cut.
There are no gems available at level 1 crafting, so use some flax on the spinning wheel near the teleport to create bow strings. At level 20 you can begin gem cutting.

Please Note: When starting to Craft the Uncut Gems, please make sure you have 2 spaces free in your inventory. Otherwise, you won't be able to start Cutting those Uncut Gems.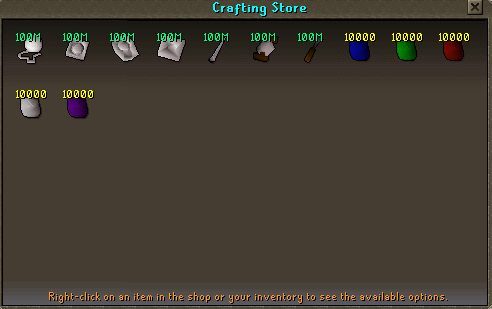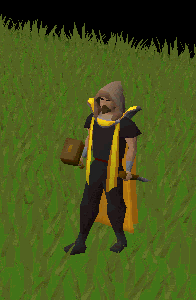 Skills
Gathering

 Woodcutting •  Mining •  Fishing •  Hunter •  Farming

Support

Artisan

 Firemaking •  Fletching •  Cooking •  Smithing •  Runecrafting •  Crafting •  Herblore

Combat

 Attack •  Strength •  Hitpoints •  Defence •  Magic •  Ranged •  Prayer •  Summoning •  Dungeoneering
Community content is available under
CC-BY-SA
unless otherwise noted.